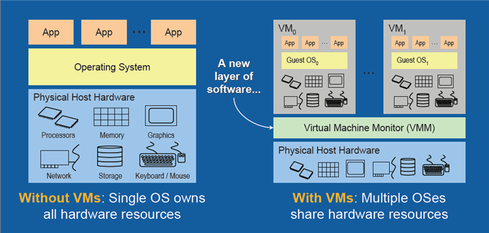 When you are starting a new website, there are a lot of new challenges awaiting you out there. One of the harder ones is the confusing task of choosing between different hosting packages. Most newbies start off with a tight budget and that usually leaves them with few options to choose from. Shared hosting is ideal for a new website that is not yet popular. But there is a bigger risk in going with shared hosting if your website is likely to outgrow its capacity very soon. Also, it wouldn't be wise to go with shared hosting for an ecommerce store which would need high end hosting resources. In such cases, VPS or virtual private server hosting can be the right solution since it offers better security, features and advantages for a slightly higher price.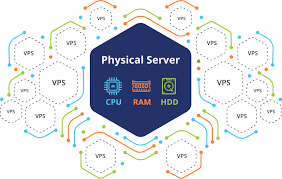 What is VPS?
In VPS hosting, every website is hosted on a virtual private server on a more powerful hardware. A physical machine is divided into several virtual compartments, and server software is set up on them separately, making each unit capable of functioning independently. Thus, though other websites may be hosted on the same physical system, yours would be the only website(s) hosted in the virtual compartment allocated to you, and other websites on the machine won't affect the performance of yours. That would mean you get exactly the same system resources you pay for.
It's like each website residing in an isolated room with sufficient resources to live with. You get complete root access to your server as if it were your dedicated server. But technically you are still on the same physical machine and sharing its CPU, RAM and bandwidth. VPS hosting gives you complete control over your server and almost the same benefits of the pricey dedicated server. This way, you can get a virtual dedicated server for a much cheaper price and get high performance for your website than a shared server.
How does it differ from shared and dedicated hosting?
Shared hosting
Shared hosting is often compared with living in an apartment where you can't prevent other residents of the same building from using common amenities like lift, swimming pool, fitness center, etc. You share all the resources together and when someone uses too much of something, everyone else get affected either directly or indirectly.
In shared hosting each website is hosted on the same server, and resources like CPU, RAM and disk space are shared. If one website receives huge traffic, the performance of all other websites will be affected.
Dedicated hosting
Dedicated hosting is like having your own independent house where you don't have to share your amenities with others.
The whole server is placed at your disposal and no other user would be sharing any of your resources. It's the costliest of all three types of hosting and you should go for it only if your resource requirements are too huge to be taken care of by a VPS.
VPS hosting
VPS hosting is a middle path between shared and dedicated hosting. It combines the benefits of both –affordability of shared hosting and the independence of dedicated hosting. A VPS is much cheaper compared to a dedicated server and it is way better than a shared server.
Unlike in shared hosting, your resources are not shared and your website won't be affected by other users. Since each of the virtual partitions of the same physical machine exists in an isolated environment, your site is independent of other websites hosted on the same physical machine. Thus, you will be enjoying the features of a dedicated server at a much cheaper price.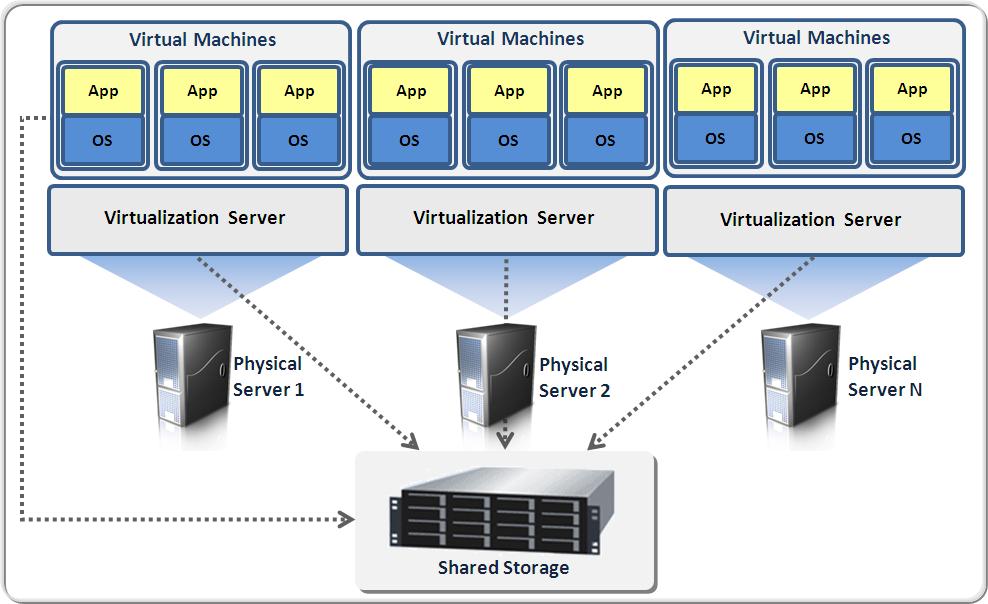 When should you consider moving on to VPS?
As long as your website continues to get low traffic, it may continue to run well on a low budget, shared hosting that you started out with. But as the traffic increases, most of the shared hosting servers fail to give the same performance consistently. This point, when your website outgrows the capacity of your shared hosting server, is the right time to move to a VPS. One indicator that could mean your website needs a hosting upgrade is slow page load. Overload can also cause your website to be down frequently. If these signs are noticed, it means your shared hosting server is no more enough for your website to perform well and to keep up with your increased requirements.
Sometimes, you will get notification from your shared hosting company informing that your website has used all the resources it was allotted for the month. If this happens, think no more and switch over to a VPS hosting as your website has outgrown the capacity of a shared hosting plan. Sometimes in shared hosting, you can also face similar problems if other websites on the same server receive huge traffic.
If you are hosting multimedia rich content on your site, you need a VPS to deliver the processing power for that. In short, it is better to just switch to a VPS once your website has acquired decent traffic.
How to choose the right VPS: Considering factors
When you have finally decided to make the switch to VPS hosting, you should consider certain factors to find the best suited VPS hosting provider for your website. Unlike shared hosting, VPS hosting requires consideration of a lot more factors in order to be really useful for your intended use.
Here are some of the major factors you should be caring for:
Factor #1: Managed or Unmanaged 
In shared hosting, you don't get root access to the server and hence the question of managing the server does not arise. But when it comes to VPS hosting, the whole virtual server is handed over to you. So, there needs to be somebody to look after it and monitor its performance. If this is taken care of by your VPS provider, then it is called managed VPS, whereas in unmanaged VPS you need to take the responsibility of your server all by yourself.
Unmanaged hosting requires you to monitor the performance and keep the server running in good health. If your server software happens to crash, or some security issue manages to creep in, you are the one to fix it being the only administrator of your VPS. So, if you are a seasoned geek, who knows ins and outs of server management and are familiar with stuff like shutting down, repairing, restarting, rebooting the server, then you are a good candidate for unmanaged hosting. Else, you should choose to pay a little more and go with managed VPS.
Again, the extent to which a VPS is managed varies from vendor to vendor and even with different plans with the same vendor. So, you should keep this in mind while comparing different VPS plans or vendors before you go ahead with finalizing one for you.
Factor #2: Windows or Linux 
Another important thing you should be considering is the OS or the operating system of your server. Windows and Linux are the two popular server OS that most of the vendors offer. Linux is an open source software and hence costs less than Windows. Linux based hosting is also user friendly and supports a wider range of applications. This makes it a good (and probably better) choice in most of the cases. However, there are still some applications that are not supported by Linux or are better supported by Windows. So, if you intend to install or use any of these, for instance, ASP, ASP.NET, etc., you should choose to go with Windows based VPS.
Factor #3: Server Configuration 
Configuration of your server plays an important role in the speed and performance of your website. What capacity processor you will get, how much RAM you will be allocated and how big your share in the disk size will be, all matters. Apart from this, you should also find out about the quality of the physical machine your VPS is created on. It should be of reputed brand and high capacity; if the foundation is weak, you can't expect a strong construction.
Factor #4: Redundancy and Scalability 
Redundancy basically refers to having a backup resource in place, especially at the datacenter. If the regular power supply fails, generators and UPS systems should be there; if the services of the ISP are interrupted, some other alternative arrangement should be there, if one server is overloaded, other standby server should be there; so on and so forth. Scalability on the other hand indicates the ability to handle sudden, occasional increased loads on the server, usually by making use of the redundant resources in the system. Both of these combined together translates into higher uptime and consistent performance.
Factor #5: Monthly Bandwidth Quota 
Most VPS hosting providers will have an imposed bandwidth on your server and may charge extra for more bandwidth. When you choose a VPS webhost, make sure you don't have to pay too much for the sufficient amount of bandwidth that you are likely to consume on a regular basis.
Factor #6: Customer Support 
No matter how efficient and feature rich your VPS hosing provider is, some problems arise from nowhere at times. In such situations, you need a handy support team to sort things out. If they are unable to provide 24/7 customer support, they simply are not worth the money you spend. If you face some serious issue with your website and it goes unfixed for too long, you may lose your potential visitors and that could mean you a lot depending on the type of website you have. It is better to test the customer support team of a hosting provider before determining whether to go with them.
Factor #7: Affordability 
It is always important to check the pricing of more hosting providers before choosing the right one for you. Cost is always a factor that you shouldn't completely ignore. Hosting providers charge more for their plans with managed servers and higher level of resources. It is up to you to decide upon a plan most suitable for your requirements.
Bottomline
A VPS hosting becomes a necessity at some point of time in the growth of your website. You have to be careful in choosing the right one that suits your preferences. Obviously you can't do this without knowing your needs and requirements. So, start off with your calculations and try to quantify your estimated requirements. This will be a big help in fixing down on a suitable VPS provider for your project.
By
max
on
1 Oct 2018
0
Categories / Info
Tags: VPS